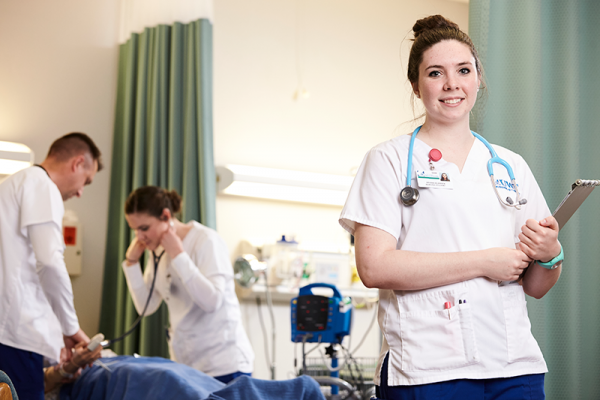 The World Health Organization defines health as "a state of complete physical, mental, and social well-being and not merely the absence of disease and disability." These dimensions in a person's life are defined by the Social Determinants of Health and Well-Being. Where you are born, grow up, play, go to school, and work affects the trajectory of your health and overall quality of life.
This section is about understanding how the mental, physical, and social aspects of health are performing within our community. We look at important data measures about access to quality health care and services and the health of the community.
County Healthy Rank
Escambia and Santa Rosa Counties
Sources: "Florida 2021 Level Data and Ranks," County Health Rankings & Roadmaps, 2021, retrieved from countyhealthrankings.org. Data visualization provided by the UWF Haas Center.